---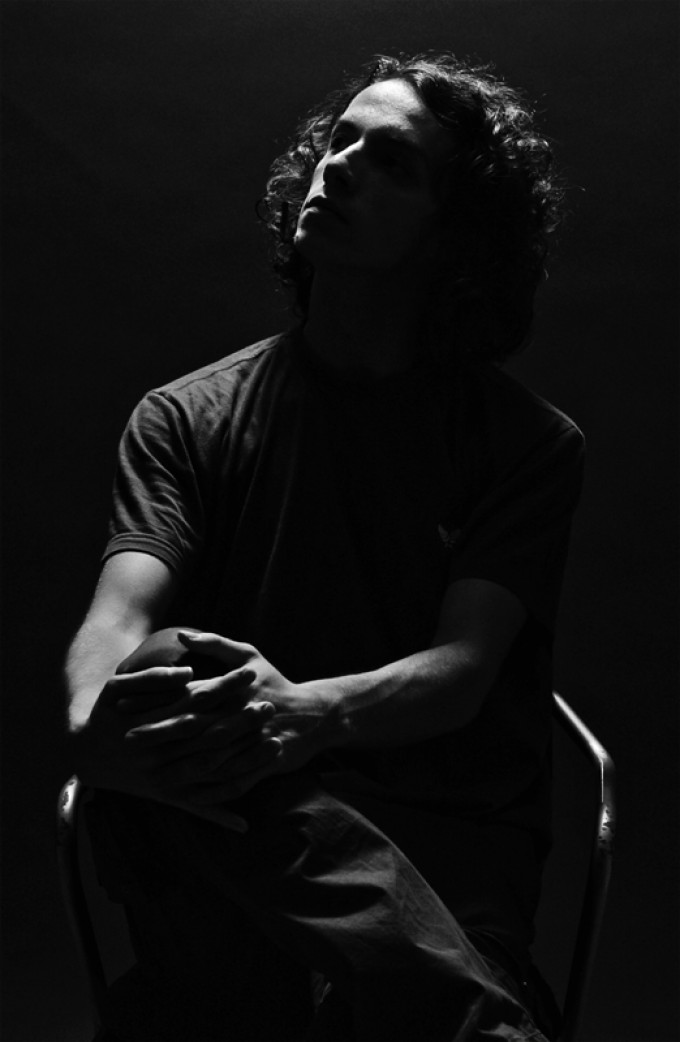 Luka Klikovac, 24, Belgrad, Fotograf
An dieser Stelle haben wir euch schon einmal die Arbeiten des serbischen Fotografen Luka Klikovac vorgestellt. In seiner Serie "Demersal" hält er sich in Wasser auflösende Farbtabletten auf Film fest und schafft so faszinierende Welten aus Form und Farbe. Wir wollten wissen, was den Menschen hinter der Kamera bewegt, woraus er seine Inspiration bezieht und wie er in sein Metier gelangte. Aus diesem Grund haben wir ihn in's Verhör genommen.
Im Moment befindet sich Luka im letzten Jahr seines Fotografie-Studiums in seiner Heimatstadt Belgrad und arbeitet nebenzu als freischaffender Fotograf. In unserer "REFlection" äußert er sich zu den Grundsätzen seiner Arbeit, seinem Leben und kündigt seine zukünftige Serie "AlterActio" an.
1. What does the word "DOING" mean in your world?
Doing, in my vocabulary – it is very often used word, for wide field of actions, from eating, cleaning, working etc, or if I can put it this way, "doing" is what prevents me from "doing nothing".
2. What does "DOING NOTHING" mean in your world?
Doing nothing, in my vocabulary – all the time that is left, when i finish my obligations, and can relax, think, read, and sometimes even work on my ideas, so, there isn't actually doing nothing. Sometimes it can be more exhausting than "doing".
Your Work
1. It all started when I …
when I have seen the ability to freeze time, on my first photographs, when i was eight or nine years old… It wasn't connected with expressing my feelings, or showing the images to my friends, it was some strange, selfish connection with me and time. Although things are a bit different now I still feel that connection in my view of photography…
2. To me my job is like …
well, when i observe it as a job, it is just a job. Not the best one in the world, not full of relieves, happiness and joy. As I said-it is often just a job – hard, exhausting, full of surprises… inconvenient ones.
3. A normal day at work is usually like this:
There is no normal day at work in this profession…
4. The biggest influence on my work has/have …
Professors from my university… I learned a lot from every single one of them… Well, almost every… Other than that I get influenced by many things… I like when i stumble upon some extraordinary photo for example — one that opens completely new door to me and provides answers, questions, ideas…
5. My latest project is called:
AlterActio
6. It's about …
perception, view of space and time, it is about timelessness, actually. However it is still very calm and unobtrusive project.
Your Life
1. This is what I am today:
student of photography, on the last, fifth year of studies, I'm also 24 year old freelance photographer…
2. This is what my parents always wanted:
They wanted me to be happy, that is how i got where I am today, pursuing happiness i suppose…
3. This is what I pictured to be easier in life:
Finding good people…
4. And this what I pictured to be a lot harder than it is/was:
Being good…
What is your question?
I'm sure I had one, just yesterday, but now… I'm sorry… I promise to contact you if I remember…
______________________
Was hättest du geantwortet? Klicke hier, fülle den Bogen aus und schick uns deine Antwort plus Foto an redaktion@i-ref.de.
What would have been your answers? Click here, fill in your answers, include a picture of yourself and send it back to redaktion@i-ref.de.