---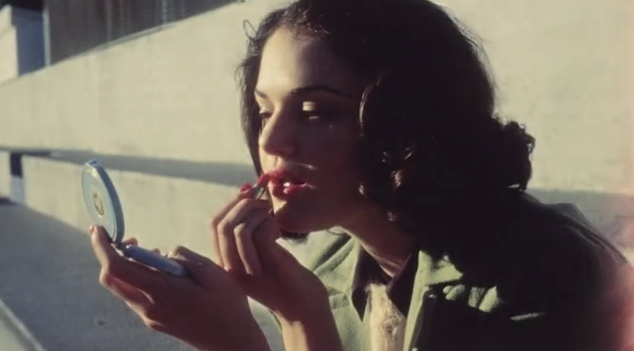 [vimeo 21218118]
"Teenage" ist eine unkonventionelle geschichtliche Aufarbeitung von Jugendlichkeit und der Entstehung des gleichnamigen englischen Begriffs. Angelehnt an Jon Savage's Buch Teenage: The Creation of Youth 1875-1945 erschien nun der Trailer zum 2012 erscheinenden Film von Matt Wolf, u.a. bekannt durch die Dokumentation Wild Combination.
Ähnlich wie Punk-Autor Savage beleuchtet Teenage die Geschichte von Jugendkulturen zwischen dem 19. und 20. Jahrhunderts in den USA, Frankreich, UK und Deutschland.
Bringing to life fascinating youth from the early 20th century—from party-crazed Flappers and hipster Swing Kids to brainwashed Nazi Youth and frenzied Sub-Debs—the film reveals the pre-history of modern teenagers and the struggle between adults and adolescents to define youth.
Wolf mischt gemeinsam mit Produzent Jason Schwartzman seltene Archiv-Aufnahmen mit nachgestellten Szenen, einer spannenden Erzählstimme und kontemporärer Musik. Das Resultat ist eine visuell explosive und informative Hommage an die Popkultur, die Jugend und eine Reminiszenz an die Geburtsstunde der Teenager.
Weitere umfangreiche Infos zum Film gibt's auf teenagefilm.com.
The story focuses on a period before teenagers were understood: between the first and second World Wars in America, England, and Germany. After World War I, teenagers rejected adults who sent them to war, where they died in unprecedented masses. The seeds of generational conflict were planted for the next tumultuous eras.

In recreations, we zoom in closer on significant adolescent characters, using their stories to understand larger events and phenomena. We experience a 1920s freak party through the fictionalized home movies of "Bright Young Thing" Brenda Dean Paul. We discover Tommie Scheel and his friends, the Hamburg Swings, who used American subculture to resist the Nazis. Young American, British, and German narrators show the connections between these disparate groups and the competing forces struggling to define youth. By 1945, the year the A-Bomb dropped and World War II ended, the term "Teenager" was finally coined. – Matt Wolf (Director's Notes)
via rebobine